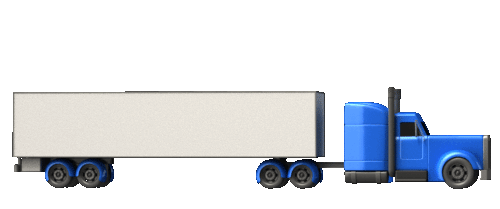 $121.00 per hour for two movers and a three ton truck!
or
$129.00 per hour for two movers and a five ton truck!
*costs may very with additional trucks or movers

Packing supplies
We have boxes and other packing supplies for you to purchase! Give us a call today to find out more!

Residential Moves
For over 20 years, we have taken the all the hassle and stess that moving causes for home owners/renters so you can effortlessly transition into your new home!

Long Distance Moves throughout BC
Our long distance movers tailor each move to meet your needs. We make sure that moving across the province is as easy as moving across town!

Commercial Moves
Regardless of whether your company is a small business or a large corporation, internal office transfers or relocating across town, Jim's Moving will give you the best corporate moving service possible!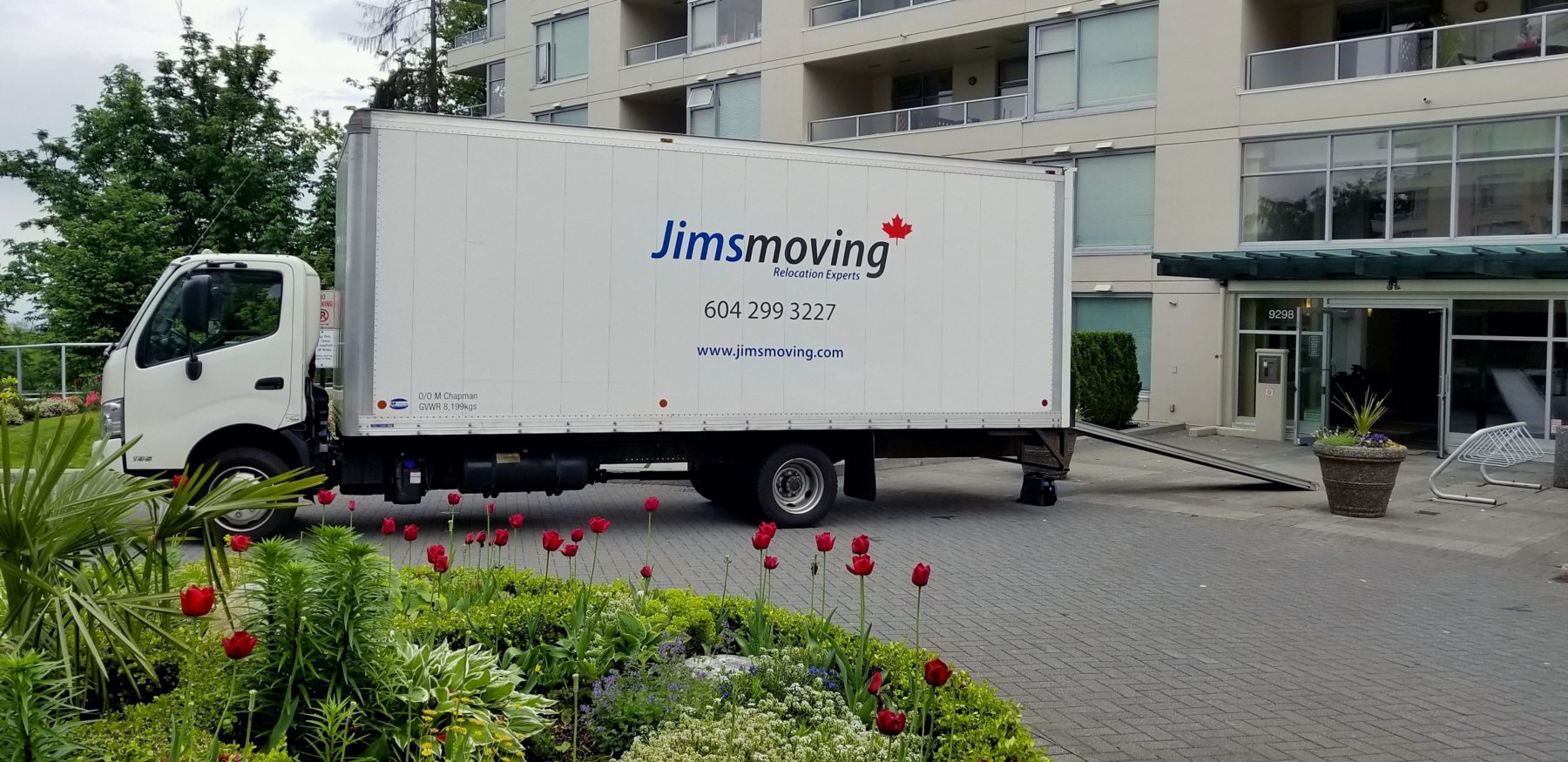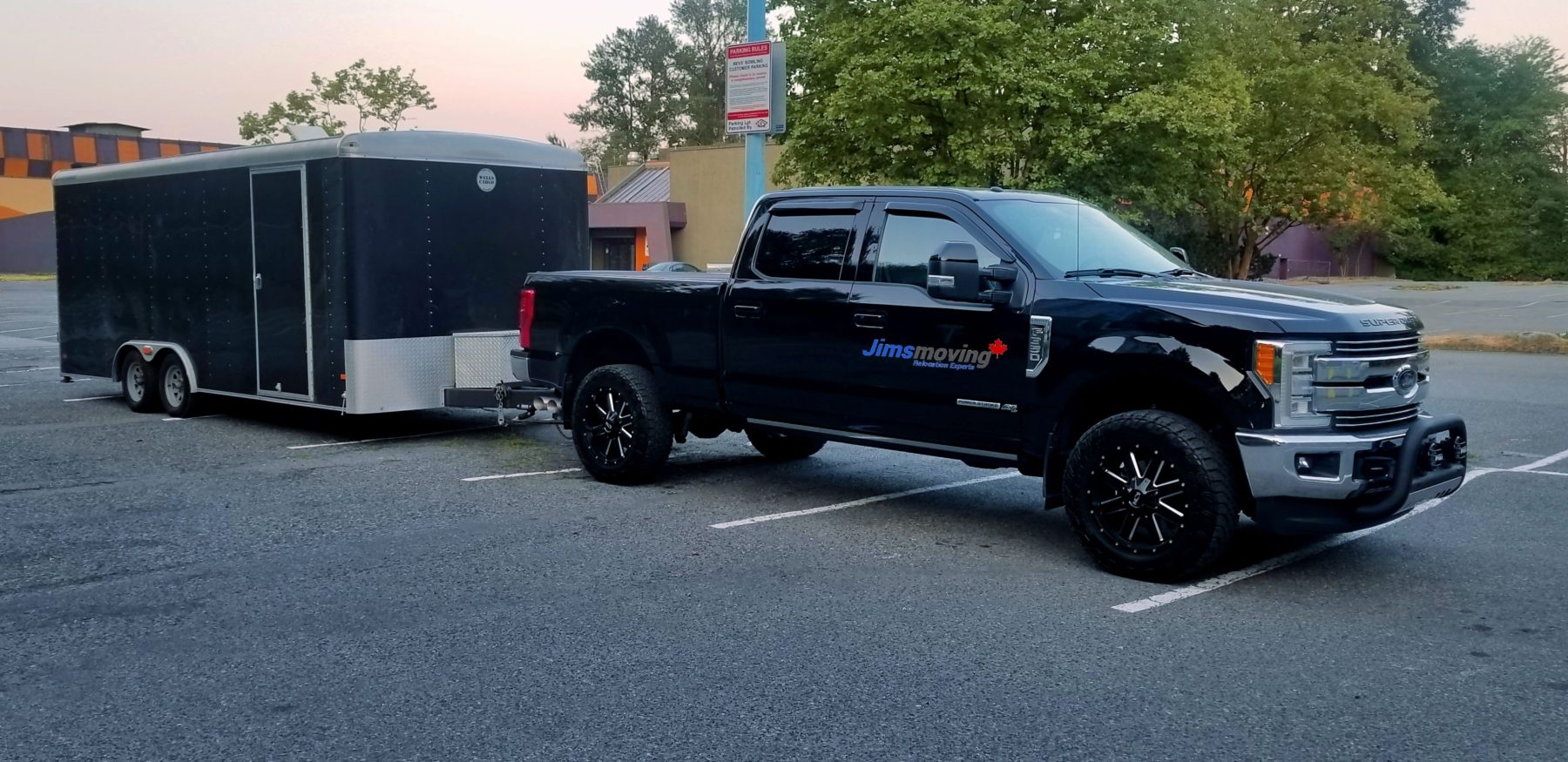 We started Jim's Moving wanting to help people, that is why we opened and never looked back. This has been our legacy from day one!
Jim's Moving takes care of the strain and hassle that heavy lifting causes so you don't have to worry. Let our professional staff show you what relocation engineering is all about! Our 3-ton/5-ton trucks and our 20-foot trailer, are fully equipped for all your moving needs. And remember, we're not bringing you coffee and a plant, we're bringing you a strong, get it done crew with clean new trucks!
Our goal is to change British Columbia's moving industry by providing the finest move possible, with the least stress, period.
Satisfaction Guaranteed!
With Jim's Moving you can be sure that your furniture will arrive in the condition it left because at Jim's Moving we care.  We back every move with our track record and our years of experience.

These guys made a huge and stressful move feel like a walk in the park. So courteous, skilled, efficient and funny. Not only that, but they were the best price too!
You will not regret hiring Meredith and his team!

Just wanted to let you know that we were very pleased with the service provided by your crew for our move. They arrived on time and got right to work.
I found them to be extremely professional and highly efficient in carrying out the work. I was particularly impressed by how well the four of them worked together. They seemed to be enjoying themselves.

My husband Graeme and I used Meredith and his crew to move us from Burnaby to New Westminster. What a team! A great job done in a very timely fashion. I would highly recommend these people – don't hesitate. Prices are awesome and the service is even better! Keep up the good work guys – perfection doesn't get any better!
Get in Touch
(604) 299-3227
meredith@jimsmoving.com
Office hours
Everyday 8:00am – 6:30pm 
Weekends 8:00am – 4:00pm (Including Holidays)
Our response to COVID – 19
As an essential service during this pandemic Jim's Moving is following all precautions and guidelines. We will be doing everything we can to make the work environment as safe as possible. We have been asked to practice our social distancing, doing so Jim's Moving will have some changes to our services.
Our responsibility as per WorkSafeBC:
Before the crew is dispatched and again upon arrival at the move site, we will ask questions about the health of anyone who is or who has been on the property, specifically with regards to COVID-19
Disinfectant wipes and alcohol-based hand sanitizers are always on hand for our staff
Jim's Moving staff do a deep clean on all trucks between moves
Jim's Moving staff will refrain from shaking hands and have minimal customer contact. It is encouraged for customers not to be present at the move location unless the move requires their input.
Your responsibility as the client:
We will be asking the client to make sure to have a clean environment upon entry
We will be encouraging clients not to be present at the move location unless the move requires their input at a safe distance
Please label all boxes and furniture where you would like them to be placed in your new location prior to the move
Please inform Jim's Moving as soon as possible, if someone in your home is sick, has been exposed to someone who has COVID-19 or has been in quarantine
Jim's Moving is apologetic for any inconvenience this may cause
Sincerely,
JMS Moving Inc.