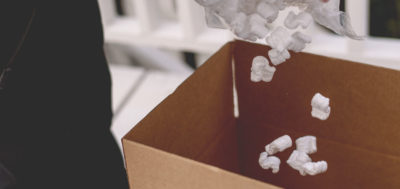 Cardboard. Plastic. Cardboard. Plastic. Moving day is approaching, so one must decide what kind of boxes to use. Between the two, they both hold stuff in them, so does it really matter which one you choose? Perhaps not but, depending on your situation, one or the other might make things a little bit easier. So, without further ado, here are out thoughts as movers in Burnaby with pros and cons of both cardboard and plastic boxes so that you can get to making a decision.
Cardboard Boxes
Pros:
Really easy to find and many stores will give them away for free, or you can buy them from most moving companies or storage facilities
Come in different shapes and sizes, which is helpful for those awkward items like lamps and the ugly painting your grandmother gave you, but you just don't have the heart to get rid of
Cardboard boxes stack nicely and fit snugly against each other, taking up less space and translating to fewer trips
Your pets can play in them to keep them occupied
Corrugated cardboard is very durable and keeps fragile items safe
Are usually biodegradable and often reusable
Easy to store in small spaces once you flatten them
Easy to label with a Sharpie
You don't have to return them to a company, so you can take your time unpacking
Cons:
Must be put together and properly taped, or you may have things falling out of the bottom!
Needs a box cutter to open
Insects such as beetles and roaches like cardboard boxes, so beware bringing bugs with you
Plastic Containers
Pros:
Easier to re-open if you have to add or double-check something, which means no fighting with packing tape and box cutters
You don't have to build them like cardboard boxes, so you're ready to go as soon as you have them
Can be purchased and used for storage in the home even after you're settled
You can rent them right from some companies and many will even deliver them and pick them up when you're done
Many places have dollies that are made specifically for plastic containers
Water-resistant and more likely to keep your electronics safe if it rains
Most have handles attached, which makes carrying them much easier for everyone
Unlike cardboard boxes, they do not attract insects
Cons:
More difficult to label; you'll have to use masking tape so you don't write directly on the container
Flexible containers are more prone to breakage, so be careful not to overdo it
Not all are made from reused material and most plastics are not biodegradable
If you're still not sure which type of container to choose, it's best not to overthink it. After all is said and done, whichever box you decide to use, you will still have a brand-new home to admire and the satisfaction of knowing your spouse will probably let you order pizza because of all your hard work and effort! So, congrats on your new place and don't forget to clean behind the stove in your old place, the next owners will thank you.